Windows 10 Enterprise LTSC v19.02 by Semit 64bit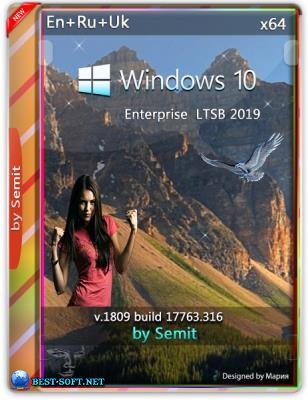 Год:

2021

Язык:

English, Русский, Українська

Версия:

17763.316

Размер:

3,91 GB

Лекарство:

присутствует, ручная активация

Категория:

Windows / Windows 10
Торрент Windows 10 Enterprise LTSC v19.02 by Semit 64bit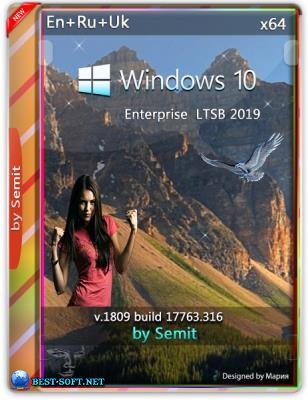 Сборка не была в режиме аудита. Образ в wim формате.
Запись на флешку (4GB или более) с помощью Windows USB/DVD Download Tool или Rufus.

Для работы нужно:
64-разрядный процессор с тактовой частотой 1 гигагерц (ГГц) или выше;
2 ГБ оперативной памяти (ОЗУ);
16 гигабайт пространства на жестком диске;
графическое устройство DirectX 9 с драйвером WDDM версии 1.0 или выше
Разрешение экрана: 800x600 и выше.

Торрент Windows 10 Enterprise LTSC v19.02 by Semit 64bit подробнее:
Добавил
Language packs : ru, ua
.NET Framework 3.5
Servicing stack update (KB4470788)
Windows update 17763.316 (KB4487044)
Adobe Flash Player update (KB4487038)
C++ Redistributable packages (x64 and x86) : 2010 SP1, 2012 SP4, 2013, 2017 14.16.27012
DirectX 9 June 2010
nuget 2.8.5.208
Powershell module PSWindowsUpdate v2.1.0.1
VLC player 3.0.6
7zip 18.06

Удалил
Пакеты
Active Directory Lightweight Directory Services
DataCenterBridging
Help packages
Legacy-Components (DirectPlay)
Lxss (Linux Subsystem)
MediaPlayback (Media Player)
RemoteAssistance
Sense & Windows Defender
SMB1
WinSATMediaFiles
Задания
Microsoft\Windows\Application Experience\Microsoft Compatibility Appraiser
Microsoft\Windows\Application Experience\ProgramDataUpdater
Microsoft\Windows\Application Experience\StartupAppTask
Microsoft\Windows\Autochk\Proxy
Microsoft\Windows\Customer Experience Improvement Program\Consolidator
Microsoft\Windows\Customer Experience Improvement Program\UsbCeip
Microsoft\Windows\DiskCleanup\SilentCleanup
Microsoft\Windows\DiskDiagnostic\Microsoft-Windows-DiskDiagnosticDataCollector
Microsoft\Windows\NetTrace\GatherNetworkInfo
Microsoft\Windows\Power Efficiency Diagnostics\AnalyzeSystem
Microsoft\Windows\Windows Error Reporting\QueueReporting
Другое
winre.wim (Windows Recovery Environment)
All Firewall Rules

Изменил
Настройки (Default User)
Let apps use my camera, microphone, contacts ... etc - Off
Radios - Off
Sync with devices - Off
Autocorrect misspelled words - Off
AutoPlay - Off
Windows should ask my feedback - Never & Basic
Open File explorer on This PC - Set
Hide extensions for known file types - Off
Show hidden files, folders and drives - Set
Launch folder windows in a separate process - On
Large icons in Control Panel - Set
Show recently used files in Quick access - Off
Show frequently used files in Quick access - Off
Настройки
Windows update - check only
Updates from more than one place - Only from Microsoft
Malicious Software Removal Tool through Windows Update - Off
Write debugging information - none
Disable administrative shares - Set
Automatically update maps - Off
Windows Error Reporting - Off
Let apps on my other devices open apps and continue experiences on this devices - Off
Do not use automatic learning and delete all collected data (Handwriting) - Set
Powershell ExecutionPolicy - Unrestricted
Disabled the lock screen functionality
Сервисы
Connected User Experiences and Telemetry - Disabled
Diagnostic Policy Service - Disabled
Security Center - Disable
Superfetch - Disabled
Windows Error Reporting Service - Disabled

FAQ
Q : Не могу найти Браузера EDGE, Магазин*, Cortana
A : Эти пакеты изначально не присутствуют в этой редакции.
Q : У меня иероглифы вместо русского\украинского текста?
A : При установке не выбран правильный регион (Time and currency format). Нужно установить в панели управления (Control Panel->Region->Administrative->Current language for non-Unicode programs)
Q : Как переключить интерфейс на русский\украинский язык ?
A : Переключение происходит при установке или в панели управления.
Q : Для чего папка Store на рабочем столе ?
A : Добавляет пакет Магазина. Протестировано на MSN Weather, Windows Maps, World of Tanks Blitz. Работа всех приложений из магазина не гарантируется.
Q : Мне нужен OneDrive для синхронизации
A : Скачать можно с сайта Microsoft
Q : Зачем нужен PSWindowsUpdate
A : Для выборочной установки обновлений. Проверка доступный обновлений Get-WindowsUpdate, выборочная установка Get-WindowsUpdate -Install. Стандартный метод Windows также работает.

Контрольные суммы
MD5: a29e9ac36f96d38200c93014854314a5
SHA1: 787796de47b62c3c44452758fbe1c163ba6c4ec6





Скачать Windows 10 Enterprise LTSC v19.02 by Semit 64bit торрентом: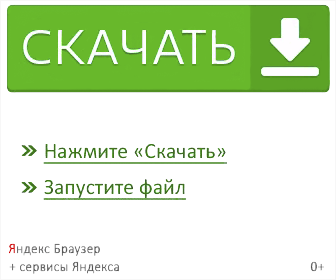 Понравился торрент Windows 10 Enterprise LTSC v19.02 by Semit 64bit, поделись с друзьями!